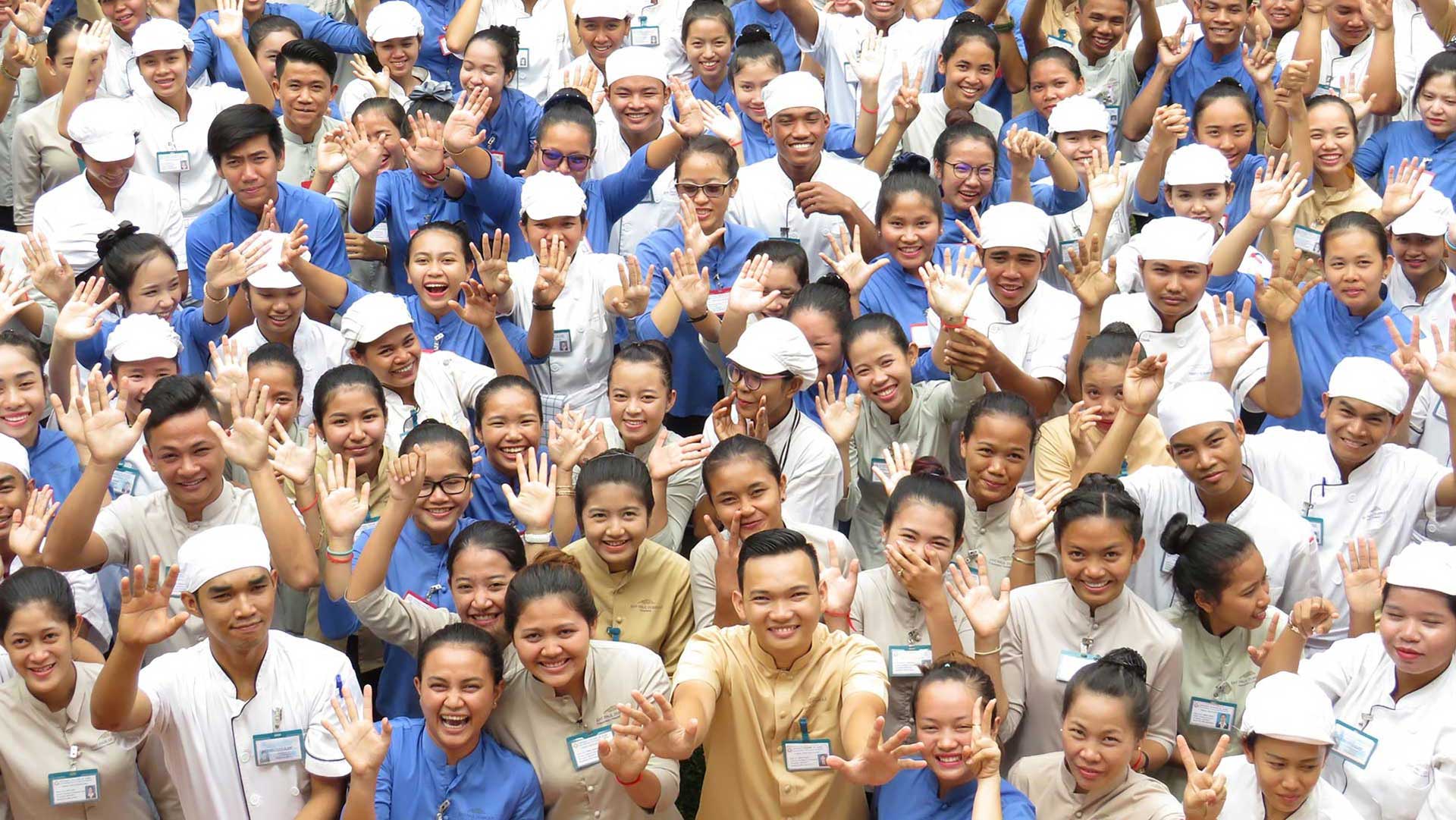 Alumni Online Registration
EHT Alumni Benefits
As a member of the EHT alumni network, you have numerous benefits for your professional and personal life which can be seen on our jobs & benefits platform.
You will also find a warm welcome whenever you return to your school.  As an EHT alumni, you will benefit from discounts on our programs, meals at our training restaurant and delicious home-made bakery.
Join our network today, it's 100% free, no matter when you graduated or where you live now. Benefit from the strength of our alumni network: organize social events, raise funds for the school and share your own experience with fellow graduates.
Mission
To be a dynamic and exclusive association ruled by EHT standards of academic excellence, promoting lifelong opportunities for meaningful engagements between the school, students, alumni and partners.
Vision
To reflect the best Cambodian hospitality community, resulting in an engaged, resourceful, ever growing and far-reaching network.
It was a great learning experience. I learned a number of things, besides the common school's program, such as attitude, professional behavior, grooming, hygiene, time management, computer skills, history, presentation skills and Language skills (English and French). Moreover, Ecole Paul Dubrule provided me an unforgettable hospitality experience.  
In 2014, considering my talent, I was decided to open a restaurant where I could make my guests discover my exquisite cuisine. Therefore, Embassy restaurant was born, where I am the Executive Chef. I think this restaurant is the accomplishment of my career. Ecole Paul Dubrule has been the starting point of my career. I would not be on the position where I am today if I never attended this school.
Since I finish my studies, I have dreamed of opening a new restaurant of Khmer cuisine. Today I co-owned Chili Pepper restaurant, with my classmate Ms. Sophal Khiev. I am thankful of the chance that the school brought to me and without the strong knowledge I acquired there I would never have been able to become the owner of my own restaurant. The school helped me built my future and dreams.