Academic year 2020-21 - Covid Updates
The School has reopened following the approval from the government.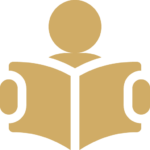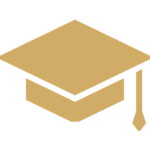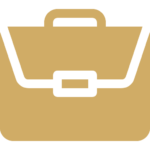 Mission
To allow Cambodians, especially disadvantaged youth access to an innovative and professional education. Our aim is to transfer the necessary knowledge and competencies to succeed in a management or an entrepreneurial career in the hospitality and tourism industry; building tomorrow's leaders.
Vision
We want everyone, without distinction of gender or social background, to have access to education and professional training while encouraging mutual social acceptance and understanding.
Our Project
Founded in 2002, the École d'Hôtellerie et de Tourisme Paul Dubrule, a project of the NGO Formation et Progrès-Cambodge, has progressively established itself as one of the most renowned vocational schools for hospitality and tourism in Cambodia.
In close collaboration and support with our partners, Accor and the prestigious École hôtelière de Lausanne (EHL), the school has provided training to over 3500 Cambodian youth. We have developed a balanced curriculum that combines industry immersion with academic knowledge. Our students' success is the fruit of our team's and partners' dedication and commitment.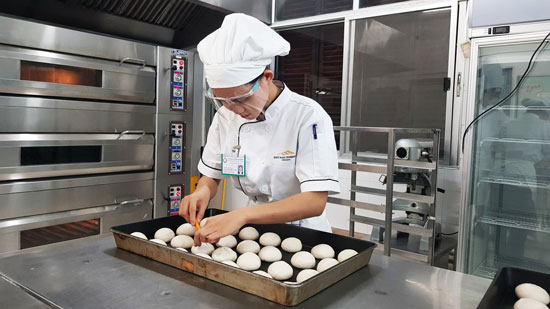 ASEAN CERTIFIED PROGRAMS
Combining practical training, industry immersion and applied academic knowledge, we offer five main programs that provide a solid professional and intellectual foundation to start a career in the hospitality and tourism sector.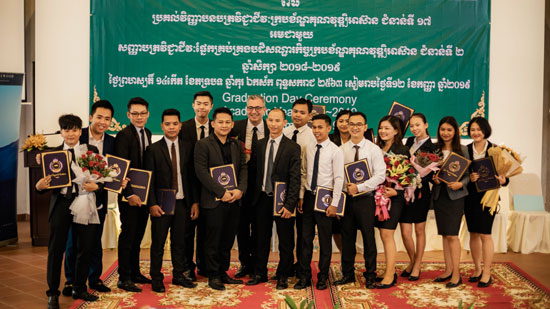 DIPLOMA IN HOSPITALITY MANAGEMENT
A diploma program to develop managerial skills that lead to opportunities at mid-level and upper-level management positions. The diploma is supported by our partners Accor and École Hôtelière de Lausanne (EHL).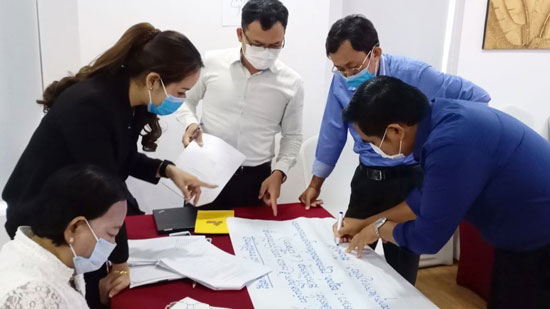 SHORT COURSES
A range of short programs for our graduates and industry professionals looking to develop specific skills related to the hospitality and tourism industry. Courses are delivered online and face-to-face on the school campus.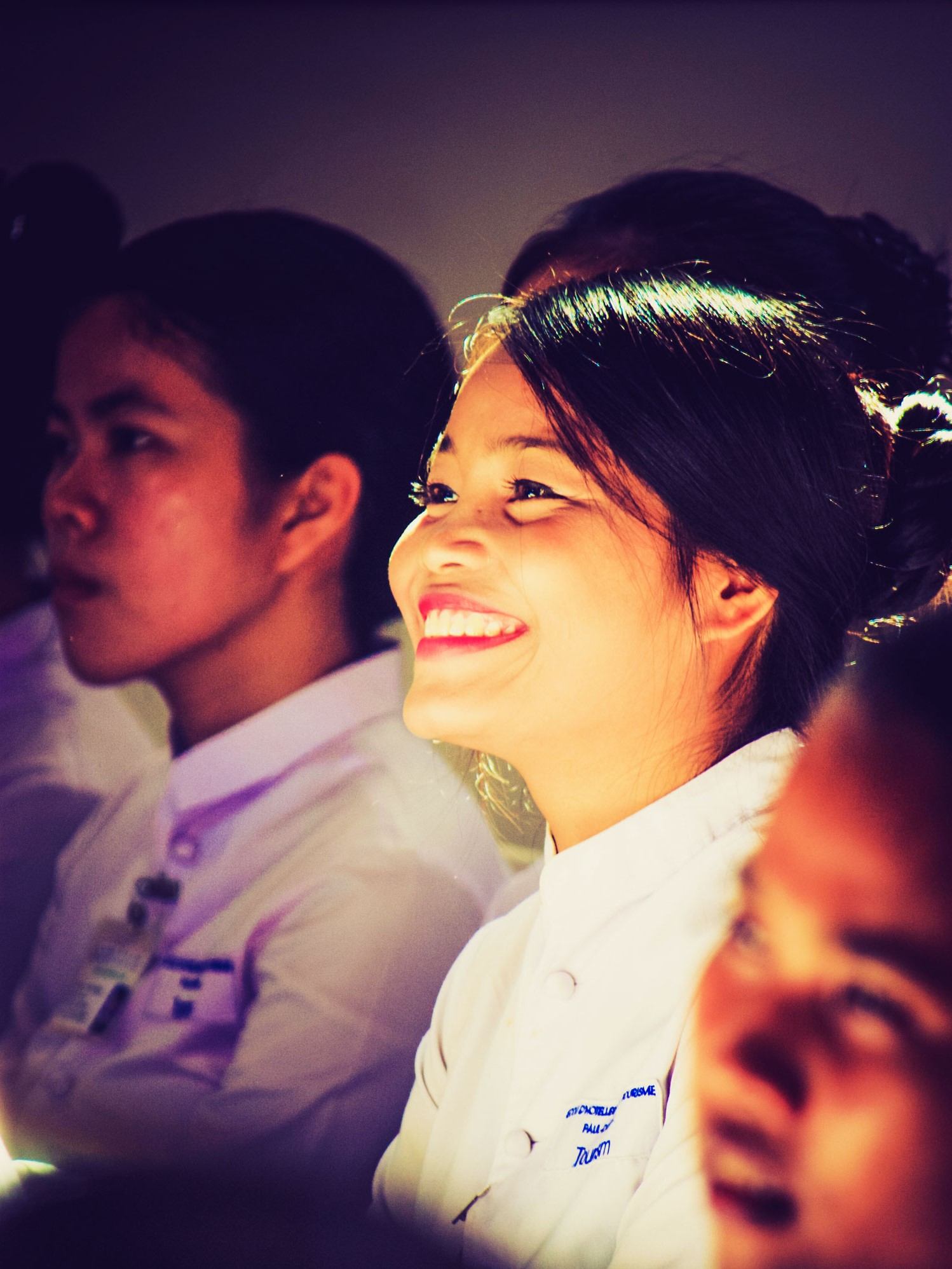 Sponsorship & Donations
Contribute to our students' success; providing access to quality education, industry-level training and life-changing opportunities.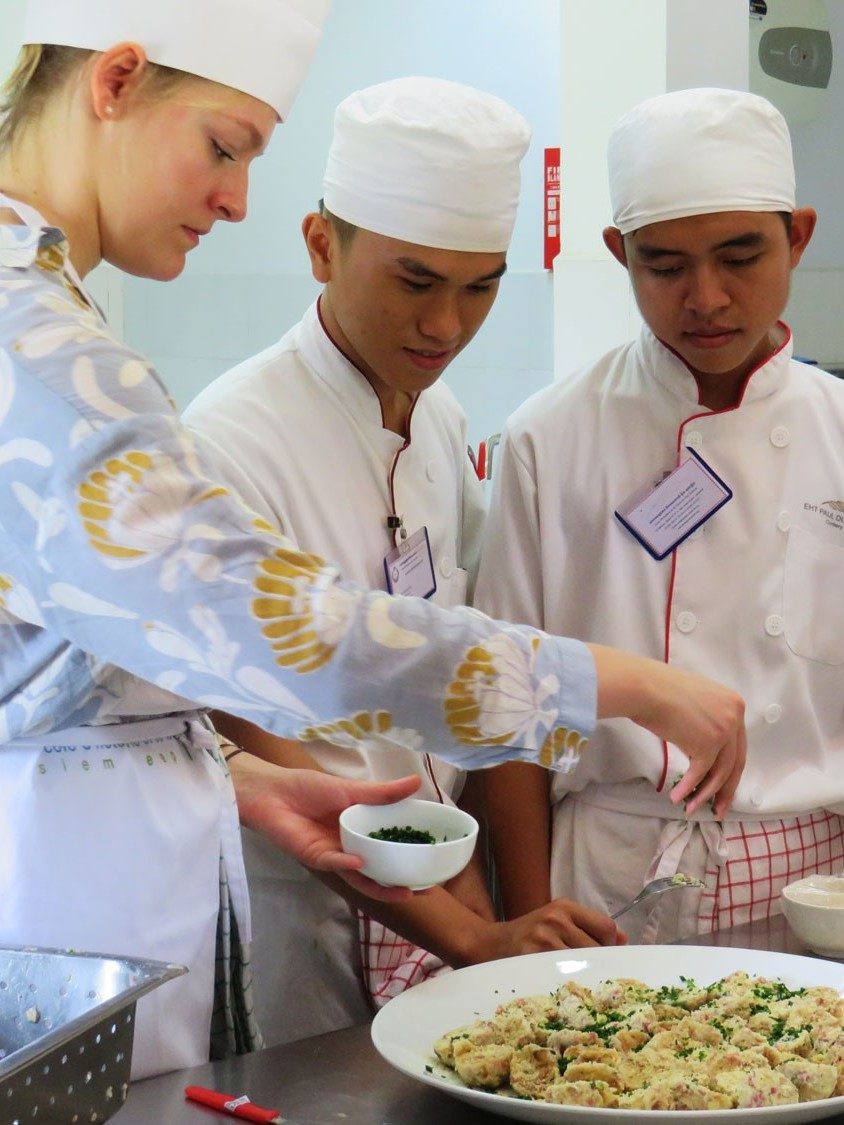 pARTNER with us
Offer internships and traineeships to our talented students; and job opportunities to our large community of motivated graduates.
News
Follow us on Facebook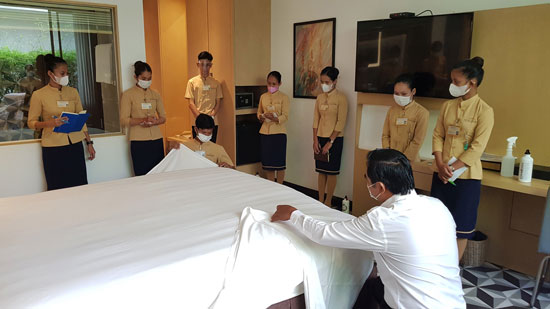 Welcome Back – School Reopening
We are glad and excited to have our students back on campus. It is time to conduct practical training and shape their skills in hospitality and tourism.
Our campus received a perfect score during the Ministry of Tourism inspection prior to the reopening. Our priority remains the well-being of our team members, students, and visitors.
Read more
Get ready, EHT future graduates are coming to boost the restarting of tourism in Cambodia!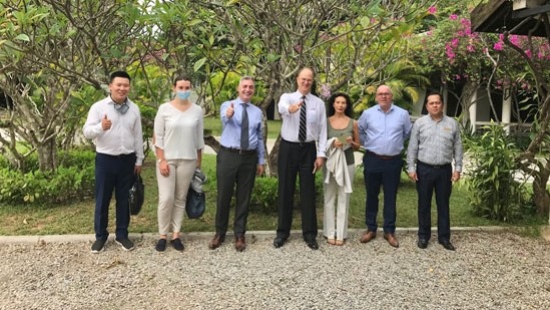 German Ambassador Visit
Last week, we were very pleased to welcome the German Ambassador and the GIZ representatives to our school. Many thanks for their kind support to our NGO's project. 
Sharing a common vision towards a sustainable future has resulted in great collaboration with the German International Agency GIZ. 
Read more
We look forward to more collaboration opportunities with the German government to provide life-changing opportunities for our students in the hospitality and tourism industry.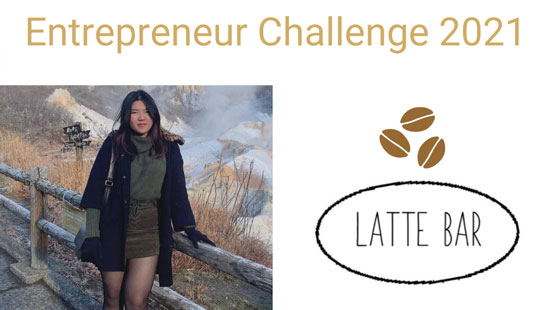 Winner Announcement
Congratulations to Ms. HIENG Minh, winner of the 2nd edition of the EHT Entrepreneur Challenge. Her business project, Latte Bar, aims to combine the best of a coffee shop and a bar in one well-designed and cozy location.
Ms. Minh will be mentored by a hospitality expert and receive a funding contribution to kick start her project. Best of luck!
Read more
If you are an EHT graduate and have a business idea, stay tuned to participate in the next Entrepreneur Challenge 2022!
Opening Hours
Monday – Thursday: 
08h00 – 16h30
Friday:
08h00 – 15h30
Closed on weekends