Passport to Excellence
At EHT, learning and fun are part of the students' curriculum. From classrooms to internships, events to field trips, every step is designed to enrich the student's learning journey. 
The students enhance their skills in a real-life environment including 12 fully-equipped classrooms, 3 computer labs, a library with 2500+ books, 2 seminar rooms, one auditorium, a training restaurant, a pedagogical kitchen, a pastry workshop, a bakery workshop and 4 training hotel rooms. 
We encourage students to live an exemplary life that embraces EHT values, mutual respect, social engagement, sharing goals and passions.
Make the Difference
We believe that money should not stand between deserving, motivated, talented students and their potential careers. Through our scholarship fund, we support students from underprivileged backgrounds.
The Student Affairs Committee (SAC) consists of school representatives from the faculty and other departments within EHT. The team screens all scholarship applications and presents prospective students to the school's management. All scholarships are awarded on the basis of students' financial needs and their motivation to study at EHT.
Scholarships are available for vulnerable Cambodian youth.
Academic Year 2022-23
Events for AY 2022-23
 Tour de l'École: 25 February 2023
Open House Day: 30 September 2023
Career Fair: 17 November 2023
Holidays - School Closed
08 Apr – 23 Apr 2023 | Khmer New Year
13 & 16 Oct 2023 | Pchum Ben
Admissions
ASEAN Programs & DHM
RECRUITMENT is OPEN for the next term starting in January 2024.
For more information about the programs and enrolment process, please call us at +855 (0) 63 963 672 | +855 (0) 95 219 994. We are available Monday to Friday from 8:00 to 17:00.
5 Asean Certified programs
Develop core, generic and functional competencies in your chosen field.
Overview & Criteria
General information
Duration: 11 months full-time, including a 3-month internship.
Study method: Instructor-led, interactive face-to-face and online
Award: Certificate II, ASEAN level 1 in a chosen specialty field.
 Admission requirements
Cambodian, 17 years and older
Pre-intermediate English
Pass the admission test
Scholarships are available for vulnerable Cambodian youth.
Learning experience
ASEAN curriculum (core, generic and functional competencies).
3 months internship placement.
Entrepreneur & Sustainability additional modules.
Language classes (English & French).
Computer classes (Microsoft Office, Email, Web search, Online learning).
Arts class (for culinary arts and pastry & bakery programs only).
Soft skills development (role play, group projects, student club, challenges).
Training in hygiene, sanitation and work safety.
Field trips, workshops and guest speakers.
Student benefits
Tablet device, textbooks and other supplies
Lunch meal
Accident insurance and medical check-up
Access to Moodle platform for online learning
Library (1,500+ books)
Computer labs
TYPSY online video-based learning platform
Career fair
Post-graduate international internships opportunities (Asia & Europe)
Be part of a 4000+ alumni network
Entrepreneur Challenge for graduates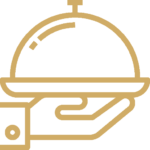 Food & Beverage Service
Main learning outcomes:
Barista & Cocktail/Mocktail training
Service & Catering
Fine dining table set-up
Customer service skills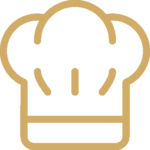 Culinary Arts
Main learning outcomes:
Hot & cold kitchen knowledge
Food preparation & techniques
Hygiene standards & safety rules
Operate & maintain kitchen equipment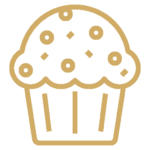 Pastry & Bakery
Main learning outcomes:
Pastry & bakery knowledge
Food preparation & techniques
Hygiene standards & safety rules
Operate & maintain kitchen equipment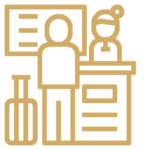 Front Office & Housekeeping
Main learning outcomes:
Check-in & Check-out procedures
Rooms division and cleaning standards
Manipulate reservations
Deal and communicate with the client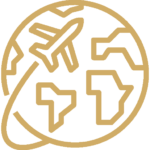 Travel Agency Operations
Main learning outcomes:
Booking & ticketing procedures
Tour Operations & Tourism trends
Deal and communicate with the client
Customer support tools
Diploma in hospitality management
A 10-month hospitality program supported by our partners Accor and the world-renowned École Hôtelière de Lausanne (EHL).
This subsidized program aims to support EHT Graduates in gaining supervisory and first-level management skills to build up their careers.
Develop an in-depth understanding of the key concepts of hospitality management across 6 functional areas: Management, Finance, Marketing & Sales, IT & Digital, General Admin & HR and Business English.
Overview
General information
Duration: 10 months part-time (Monday to Friday, 18:00 to 21:00).
Study method: Interactive online/face-to-face; own laptop required.
Study material: e-books and handouts.
Award: Diploma in Hospitality Management (equivalent to ASEAN Diploma level 4)
Curriculum
16 ASEAN competency modules
4 specialized modules developed by École Hôtelière de Lausanne
2 specialized modules developed by EHT Paul Dubrule
Requirements
Admission Criteria
EHT Paul Dubrule graduates or
Industry professionals with a minimum of 3 years of work experience (must earn the Recognition of Prior Learning (RPL) certificate before graduation)
Professional English
Pass the admission test
Hospitality Training for Migrant Workers
A 3-month program supported by the International Organization for Migration (IOM) and funded by the Swiss Agency for Development and Cooperation (SDC).
EHT Entrepreneur Challenge
A yearly competition for EHT Graduates to launch their own business project supported by professional guidance and seed funding.
Blended Learning
An innovative learning model is being developed by EHT Paul Dubrule to contribute to quality education for TVET in hospitality and tourism.
Accreditations & Main Partners
Thank you to our valuable contributors for their dedication and commitment to believe in our project. Our work is the result of a large network of sponsors, donors and partners.
EHT Campus
Our campus offers a vibrant and dynamic environment that meet every student's needs.