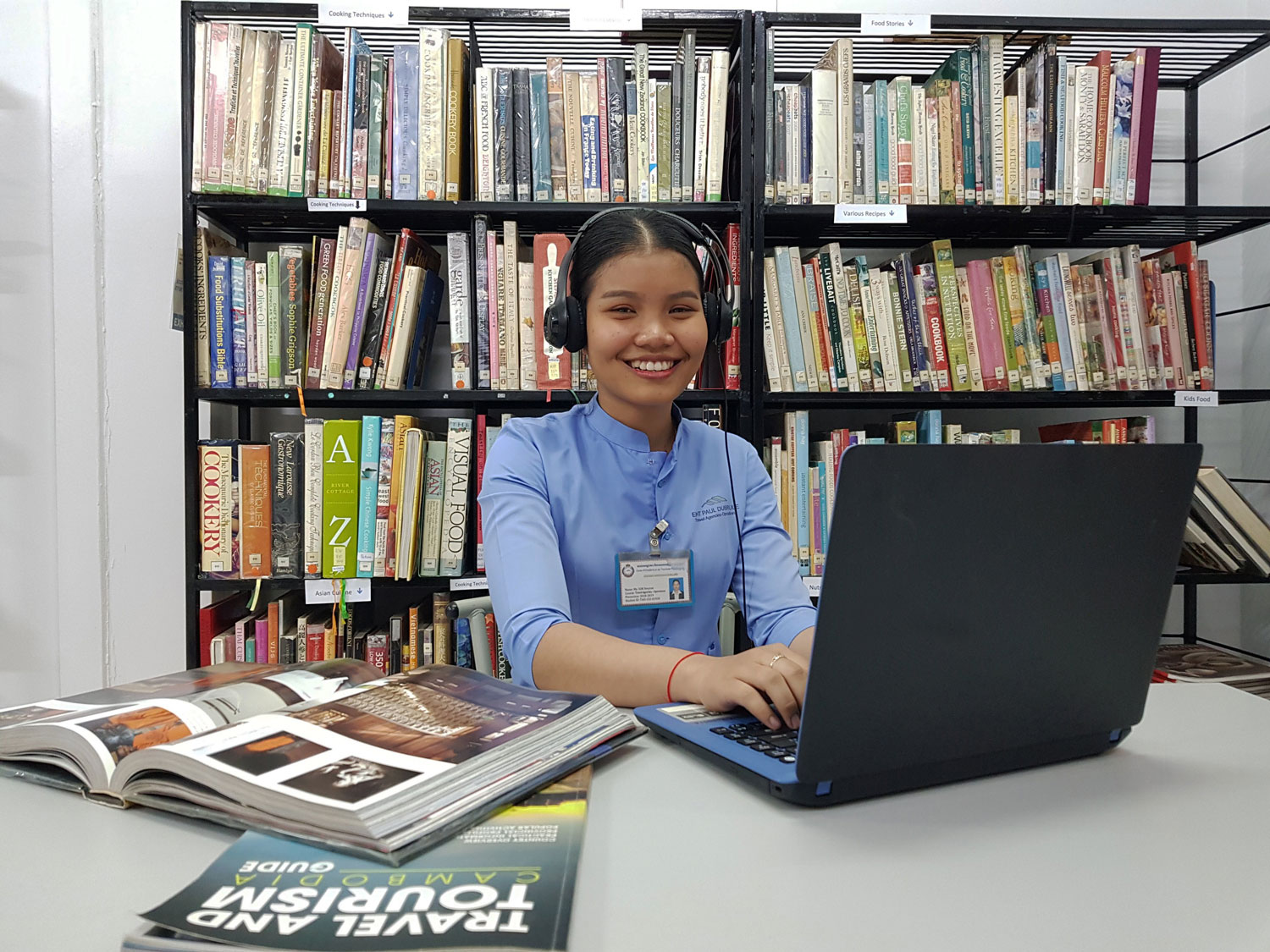 Mission
As a leading vocational school for hospitality and tourism in Cambodia, we aim to implement a blended learning model so that our teachers and students benefit from an integrated learning experience with technology. 
Vision
To contribute to the development and evolution of quality education for TVET institutions by providing an inclusive and flexible learning environment for everyone.
Blended Learning Model: Integrated Quality Education
According to Garrison and Kanuka (2004): "The thoughtful integration of classroom face-to-face learning experiences with online learning experiences."
Amidst the learning interruptions caused by the Covid-19, EHT has ensured the continuity of all programs. Since the early days, deploying innovative solutions has allowed us to offer our teachers and students a quality education experience. Therefore, we are taking a leading role in the transformation of TVET for hospitality and tourism through blended learning.
Our project has three pillars: curriculum digitalization, implementation of a learning management system, and digital skills development. The solution is pragmatic and sustainable, allowing for replication at both a national and global scale through collaboration between TVET institutions and public and private sectors.
We believe vulnerable youth should have access to quality skills development training using innovative and creative approaches. As a result, this accessibility could translate to a much greater interest in learning and more successful outcomes, and contribute to developing a life-long learning mindset.

Curriculum Digitalization
Diversify the format of content delivery
Flexible teaching modalities (synchronous and asynchronous)

Learning Management System (LMS)
Full access to learning content materials
Immersive learning experience

E-pedagogy
Increase digital literacy of trainers and learners
Empower trainers and learners through technology
The future of learning is blended
Coming Soon