Stage
Prototype Stage (business idea/project) OR

Startup/Early Stage business

Requirements
EHT Graduate (ASEAN programs and/or DHM program)
2+ years of work experience
Capacity to present a clear business plan
Limited to one application per candidate or team

Sector
Hospitality (guesthouses, camping, restaurant, bar)
Tourism (eco-tourism, sustainable activities, online travel)
Catering (food, drinks, coffee, pastries)


Mentoring
Regular support from an industry expert

Networking
Make strategic connections to develop your project
Applications
Open – 1st of March 2021 at 00:00
Close – 31st of May 2021 at 23:59
All applicants are required to complete the online form.
For more information, please send us an email at [email protected].
Preliminary Interviews
28th to 30th of June 2021
All candidates will be invited for an interview. They must be prepared to answer all questions related to their application and business project.
Interview duration: 45 minutes
Location: Online
Shortlisted Candidates Announcement
2nd of July 2021
After a thorough review of all applications and interviews, the shortlisted candidates will be selected and announced.
We will inform them by email.
Workshops Sessions
August 2021
1. Entrepreneurship fundamentals session
September 2021
2. Business plan session
October 2021
3. Pitch training session
Shortlisted candidates will be invited to join 3 workshop sessions to adjust their project proposals and enhance their entrepreneurial skills.
The sessions will be conducted by the EHT Team with the support of their partners.
Entrepreneur Challenge Day
November 2021
Shortlisted candidates will be invited to EHT Paul Dubrule for one half-day to present their business project to our board members and external expert panelists.
The winner of the Entrepreneur Challenge will be announced at the end of the event.
1st Entrepreneur Challenge winner 2019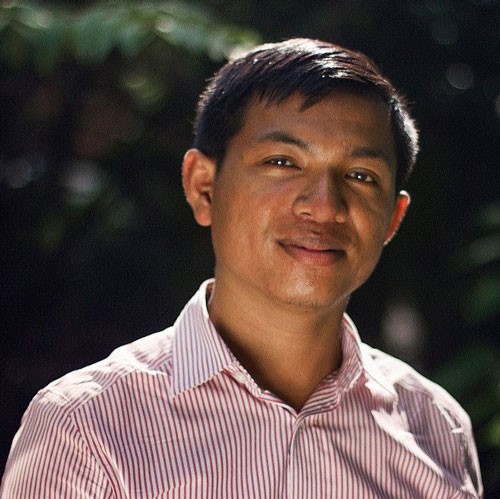 In November 2019, we conducted the first EHT Entrepreneur Challenge for our graduates' network, resulting in a valuable opportunity for ambitious EHT graduates to launch their own business projects and provide them with support during their entrepreneurial journey.
The first winner, Mr. Sam Ang YI, was awarded $5K of funding and mentoring from one of our board members to develop his Permaculture / Homestay Project.
Since then, the ongoing challenging times have brought both creativity and resilience to Mr. YI's project. Due to his remarkable efforts, domestic tourists have been a vital source of income, providing stimuli to the development of his permaculture project.
The future looks bright for Mr. YI, attracting domestic tourism to his sustainable project while empowering the local community through permaculture practices.
Permaculture Project Development